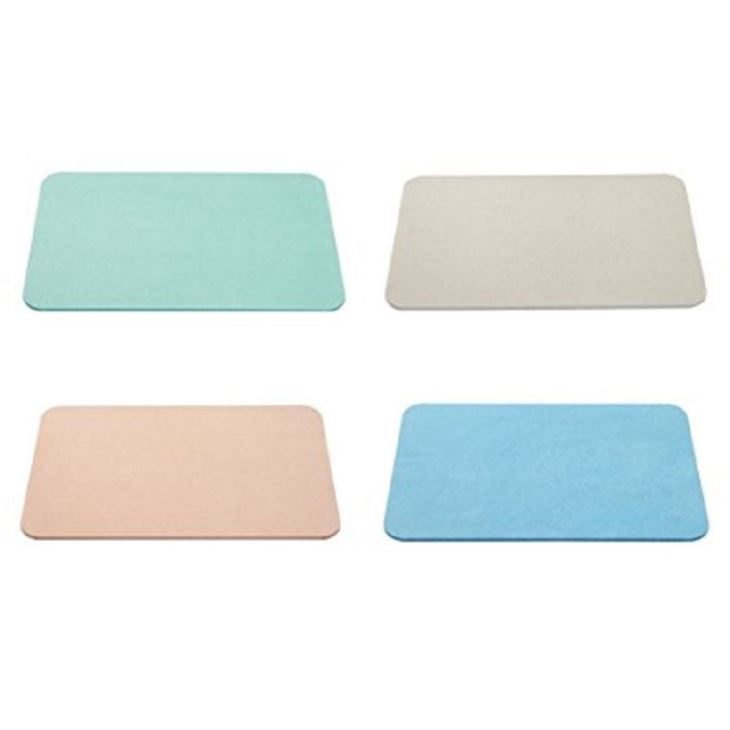 Add to Favorites
Share
Diatomite Water Absorbent Food Mud
Payment

Origin

China Mainland

Minimum Order

1

Packing

Pieces
Product Detail
What are the benefits of diatom mats?

Diatom mud material completely taken from the natural, can absorb formaldehyde to purify the air, and its own sterilization, in addition to odor characteristics, especially for the instantaneous absorption of water magic effect, after bathing on the top, the feet of water immediately suck Dry, on the bathroom door and then fit. Diatoms survive in the water, after death after 1 to 2 million years of accumulation, the formation of fossil minerals, is diatom mud. This material from the natural, very environmentally friendly, and its service life of up to 20 years, very durable

Scrub resistance:

The use of diatom mud mats, so that the floor is more tough, can withstand repeated scrub, relative to the tile is more durable.

Easy construction:

Diatom mud mats for easy leveling, easy to defoam, easy to repair the development of easy construction formula, more peace of mind, save time, effort!

Anti-alkali mildew:

Diatom mud mat can be long-term resistance to mold, fungal breeding and breeding, resistance to the wall of alkaline substances with the wall of water oozing and yellowing or fading phenomenon, so that the wall lasting bright.

High hiding power:

Diatom mud mats have a higher hiding power, and not through the end, no flowers, color distribution more uniform, bringing the perfect visual effects.

Lasting bright:

The wall is not easy to change color, loss of light, wall texture rich.



4
YRS
Ningbo Carter Decorative Building Materials Co.,Ltd
China
Favorites